With more than 30 years of experience in the industry, we understand the unique challenges faced by manufacturing companies. Whether you need custom software development, system integration, or technology consulting, our team of experts has the skills and knowledge to deliver results.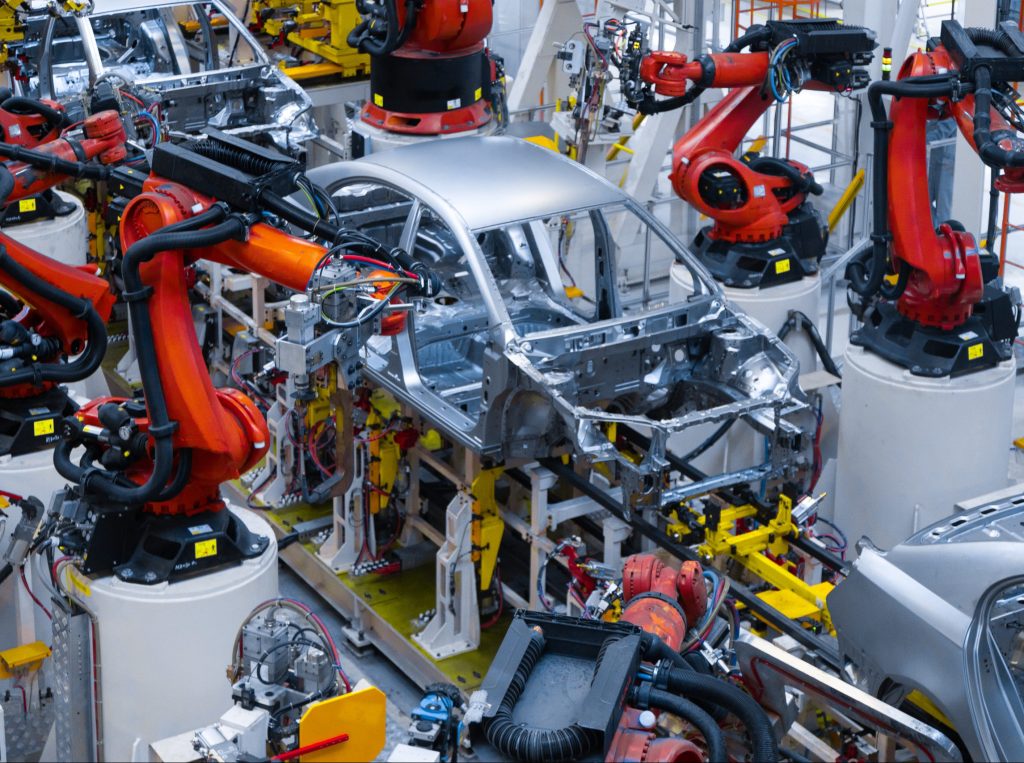 Automation Services
We provide a wide range of services to help optimize your industrial processes. Our team of skilled engineers excel in the following areas:
PLC Programming
HMI Programming
DCS Design and Implementation
Servo Motion Design and Control
Drive Systems
I/O Link Device Integration
Data Historization and Visualization
SAP ERP Integration
PLC programming is the backbone of any automation system, and we offer expert PLC programming services that ensure your machinery runs smoothly and efficiently. We work with industry-standard PLCs, including Siemens, Allen Bradley, and Mitsubishi, to provide custom programming solutions tailored to your specific requirements.
HMI programming services enable seamless interaction between operators and machinery, facilitating quick and easy monitoring and control of your industrial processes. We develop user-friendly HMI interfaces that increase productivity and minimize downtime.
Our Servo Motion Design and Control services deliver high-precision, accurate control of motion in industrial processes. Our team has experience in designing and implementing servo motion control systems for a wide range of applications.
We also offer Drive systems solutions that provide efficient and reliable control of your machines. Our team has extensive experience in integrating drive systems, including AC drives, DC drives, and servo drives, with your industrial processes to optimize performance and reduce maintenance costs.
Manufacturing Panel Fabrication
Advanced Engineering is a UL listed panel shop each UL-certified panel we build is custom engineered with full documentation and traceable records, including panel layout drawings, wiring diagrams and schematics, and a bill of materials. Panels are designed and built in our shop using only the highest quality components and workmanship.
Don't settle for maintaining technology.
Innovate and evolve.
Industry 4.0 and Manufacturing Execution Systems
The world of industry is confronted with swiftly evolving challenges. With finite resources, we must strive to accomplish more with less. Digitalization and automation are the pivotal factors in addressing these challenges and advancing towards Industry 4.0. The Industrial Internet of Things generates massive amounts of data that must be gathered, comprehended, and utilized. We can help you capture this data and export it to the cloud for analysis, monitoring and alerting.
In order to reduce costs, improve agility and response capabilities in today's complex, global economy, manufacturers must rely on the unification of business and plant floor systems. Advanced Engineering can help with this by integrating plant floor control systems with the enterprise business systems.
Advanced Engineering has proven MES experience and has helped many manufacturers improve the production output, quality, and efficiency of their plants. We can assist with tracking products through the manufacturing process, traceability, data history, scheduling, and more.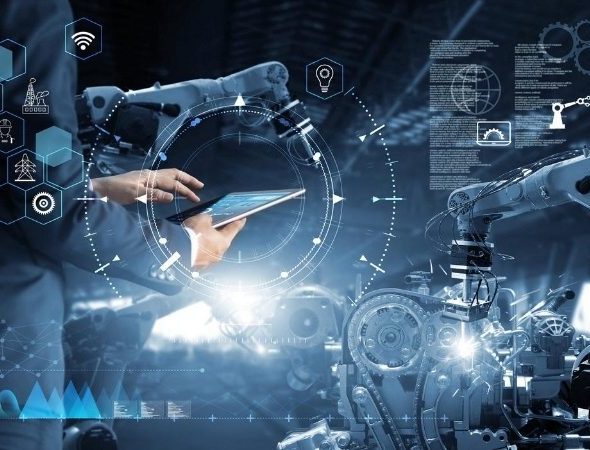 Digital Twin Solutions
Digital twin software solutions and simulations are designed to accurately model your manufacturing process, from start to finish. With our custom software solutions, you'll be able to visualize, iterate, and optimize production processes.
At Advanced Engineering, with decades of experience serving industrial clients, we understand the challenges that manufacturing companies face in the ever changing tech landscape. Investing in a flexible but specialized digital twin solution for your business is critical for adapting and optimizing workloads without affecting the running system.